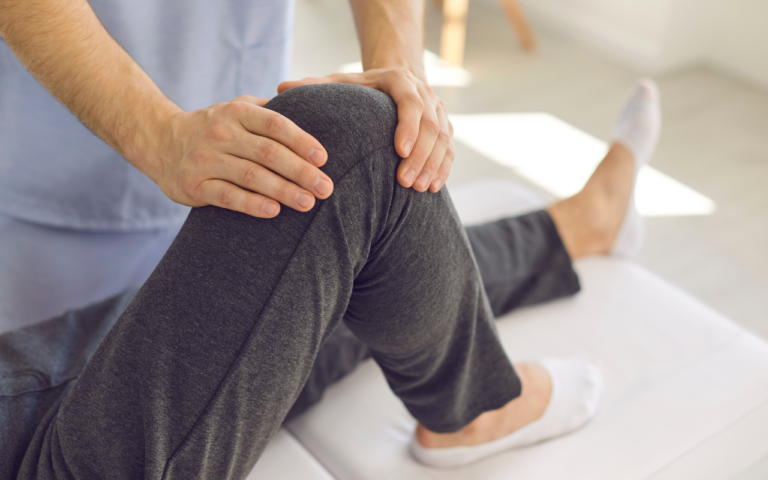 ROLA Fizjoterapeuty w sporcie
Fizjoterapia sportowa to określenie, które definiuje model współpracy pomiędzy fizjoterapeutą, a osobą uprawiającą sport/sportowcem. Długofalowo związane jest to ze ścisłą kooperacją, aby optymalizować osiągnięcia sportowe, a przede wszystkim działać prewencyjnie i profilaktycznie, tym samym przedłużając sportową karierę.
Fizjoterapia sportowa obejmuje indywidualne podejście uwzględniające biomechanikę oraz specyfikę danej dziedziny sportowej. Leczenie i rehabilitacja powstałych urazów to podstawa, zaś regularna praca nad układem ruchu pod okiem eksperta umożliwia łagodzić objawy, zapobiegać nawrotom kontuzji oraz nie doprowadzać do wtórnego urazu. Ponadto, pozwala utrzymać bezpieczeństwo w warunkach uprawiania danego sportu oraz zminimalizować związane z nim zagrożenia. Mając wiedzę na temat licznych i złożonych czynników predysponujących do urazu sportowego.
Szybka diagnoza urazów mięśniowo-szkieletowych oraz dostosowywania odpowiednich terapii, zarówno z zakresu diagnostyki, jak i manualnych technik, to kompleksowe podejście, które zapewnia fizjoterapeuta we współpracy ze sportowcem. To podstawowych technik używanych w fizjoterapii, zalicza się:
– terapię manualną / manipulację
– terapie mięśniowo – powięziową
– masaż tkanek głębokich
– kinesiotaping
– trening funkcjonalny
Należy pamiętać, że układ szkieletowy i mięśniowy każdego z nas poddawany jest obciążeniom podczas wykonywania sportu i konsultacja ze specjalistą pozwoli zadbać o nasze zdrowie.
Wykorzystując wieloletnie doświadczenie, a przede wszystkim nieustannie poszerzając swoją wiedzę i dokładnie śledząc najnowsze rozwiązania w zakresie fizjoterapii w sporcie, pomagamy Pacjentom z różnymi problemami. Dobierając najodpowiedniejsze terapie i nowoczesne zabiegi nasz specjalista Piotr zadba o Wasze zdrowie.
Zapraszamy do konsultacji i terapii u Piotra.